When it comes to serving an Italian Beef sandwich, here in Chicago there are a few staple toppings that must be included. For some, that means Vienna Giardiniera, either hot or mild, for others it means Sweet Peppers or Cheese. However, with a savory flavor profile, there are tons of ways you can easily (and tastily) upgrade your Italian Beef Sandwich. Here are some of our favorite ways.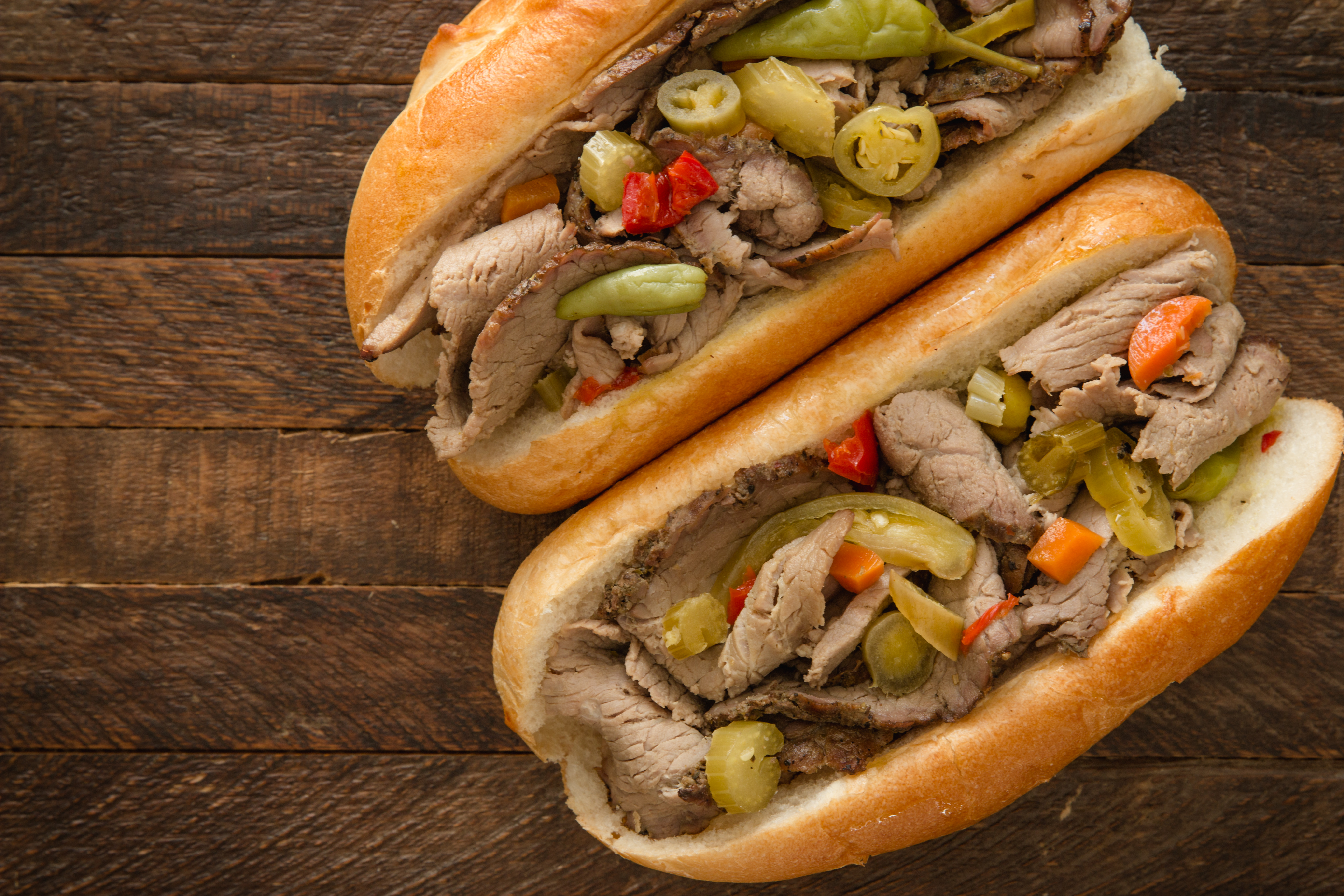 The Bread
A great sandwich starts with a great base which is why we recommend using Turano French Rolls for your Italian Beef Sandwiches. But to add more flavor to your sandwich, try toasting the roll with a little bit of butter. Before toasting, here are some seasonings you can add to the inside of the roll for some extra flavor:
Italian Seasoning

Garlic

Mozzarella
Add Some Spice
It's always a good idea to kick things up a notch! If you're looking for some extra heat for your Italian Beef Sandwich, try adding in our Vienna Hot Giardiniera. After all, everyone knows that Vienna Giardiniera is what gives an Italian Beef Sandwich its classic peppery spike. But, if Giardiniera isn't your thing, you can always try adding in pickled or fresh Jalapeños for a similar taste profile.
More Protein
The only thing that can make an Italian Beef Sandwich even better is more meat! For our carnivores out there, try adding a Vienna Beef Polish Sausage to your Sandwich for another Chicago classic. Or, try frying up an egg to your liking instead.
What's your favorite way to enjoy our Italian Beef? Shop it here.